"The best and beautiful things in the world cannot be seen or heard it must be felt from the inner heart"-Helen Keller this saying can be applied to human beings who want to excel their inner thoughts through yoga and meditation. There is an electromagnetic field that is surrounding the human body is called chakra. The proper functioning of chakras will induce the positive vibes within you which will help you to reach several heights in the future. When your aura is strong and clear it will definitely enhance your mental and physical health. There are different kinds of yoga poses that will help you improve your aura and here are the lists of few of them:
1. Crow Pose: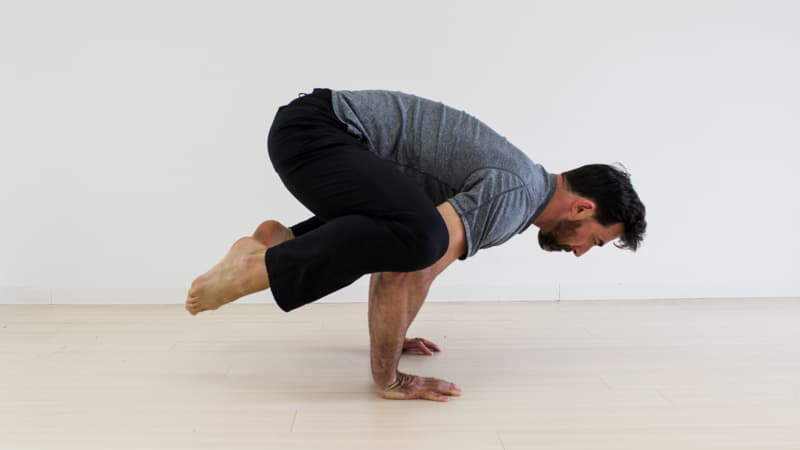 This is the right yoga pose to bring the pranic` energy to the base of the spine. It will help you to boost and strengthen the sense of security and prosperity.
How to do:
Stand tall with your legs and make sure that your spine is raising from your pelvis so that your entire weight gets distributed equally between your feet. Maintain this pose for some time and squat with your feet on the ground then inhale slowly and deeply. Continue this yoga pose for 30 seconds and try to do it on a daily basis which will reap you huge health benefits.
2. Pelvic lifts:
Yoga movements that help you to open hips and pelvis will enhance the flow of positive energy in your body. This yoga pose will help you to release the negative energy from your body. Here we tend to balance the entire energy in the lower belly with the help of breath, visualization, and movements.
How to do:
Lie down and keep your back and spin flat against the ground. Feel the breath that enters through your nostrils. You can even notice the rise and fall of your rib cage in each breath. Then bend your knees that pointing towards sky. Initially inhale slowly and raise and try to raise your pelvis as much as you can. Then lift your spine up off the floor starting with lower vertebra and gradually move towards the spinal column.
3. Front platform pose:
You will experience the sense of pang in your stomach which is the indication of something wrong in your body function. This is a very important message signal that you should not ignore. This yoga pose will help you to stabilize your mind and body. This exercise will open your prana which is the third chakra and help you to balance and sensitize your brain and physical health.
How to do:
Lie your stomach with toes that point away from your head. Then bend your elbows and you have to press your palms on either side of your body alongside your rib cage. Now inhale and push your body up from the floor you can get support from palms and tops of your feet. Hold the position for a couple of minutes and start inhaling and exhaling and try to draw your breath deeply into the abdomen and pushing it out. If you feel uncomfortable in doing this pose you can just keep your body on the floor and push your body up.
4. Heart chakra meditation:
This yoga pose will help you to induce more energy in your heart centre which will improve your efficiency if you continues to do on a consistent basis.
How to do:
Sit on your heels with kneeling position and keep your spine straight and inhale deeply. You will feel the flow of breath entering deeply throughout your lungs. Extend your wings and forearms parallel to your ground then turn your palms towards the ground and touch your middle fingers in front of your heart. You have to keep your fingers straight. Now lower your eyelids and focus your gaze on the tip of your nose. Do it for 2 minutes you will feel the positive vibration throughout the day.